Dennis Adams, Director
Dennis began his barbershop career over forty years ago singing with the Burlington Roadshow Barbershoppers Chorus. Since then, he has been a member and director of the Stoney Creek Monumental Chord Company Men's chorus, director of the Lake County Harmony Ladies Chorus in Orillia, Ontario, and on two separate occasions, director of Classic Blend.
As a Baritone, Dennis has sung in several quartets over the years. We are thrilled to have Dennis as our director as he brings to us his many years of training and experience in this unique style of music, devoting his efforts to making our chorus the best it can be.

Maria Chetwyn, Assistant Director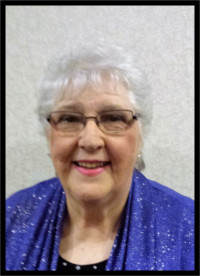 Maria started singing when she was 12 yrs. old and has never looked back. She joined Harmony Inc. in 1976, became assistant director and, for 10 years, was the director of our chorus. Due to ill health, Maria stepped down as director and returned to the assistant director spot where she remains to this day. We just can't thank Maria enough for her dedication to our chorus.